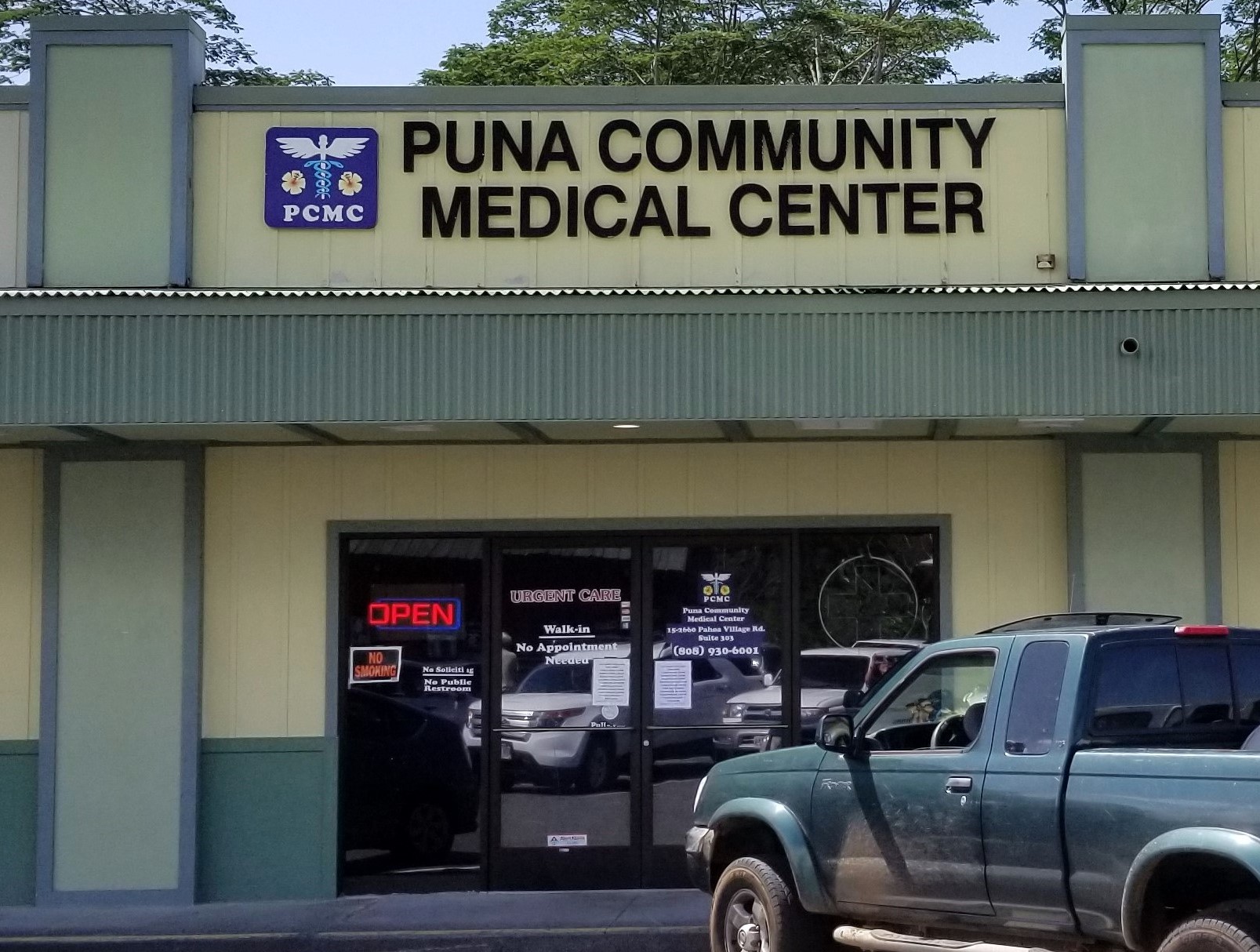 Welcome to the Puna Community Medical Center, a Department of Ka'u Hospital!
Accepted Insurance Companies:
Please see this page for a list of Insurance Providers Accepted at this Facility.
Health Information
These sources include general information on prevention, diagnosis, and treatment of a variety of illnesses, some of which are known to have occurred locally. This information is not a substitute for treatment however, so please visit the PCMC if you suspect you have been infected.
Rat Lungworm
Dengue Disease
Zika Virus
Medical Marijuana Certification:
Services Offered:
These services are offered at this facility:
Biopsy

Blood sugar testing

Cast removal

Electrocardiogram(ECG)

Fingerstick anemia testing

Abscesses care

Flu shots

Injections for infection, inflammation, pain and allergic reactions

PPD testing

Joint injections and drainage
Medical

marijuana

certification

Medication refill

Microscopy

Nebulizer treatments

Pulmonary function testing

Rapid Flu test

Removal of stitches and wound checks

Strep test

Urinalysis

Pregnancy testing